EyeTech™-Dry Contamination
Complete integration of the analyzer systems with process control.
---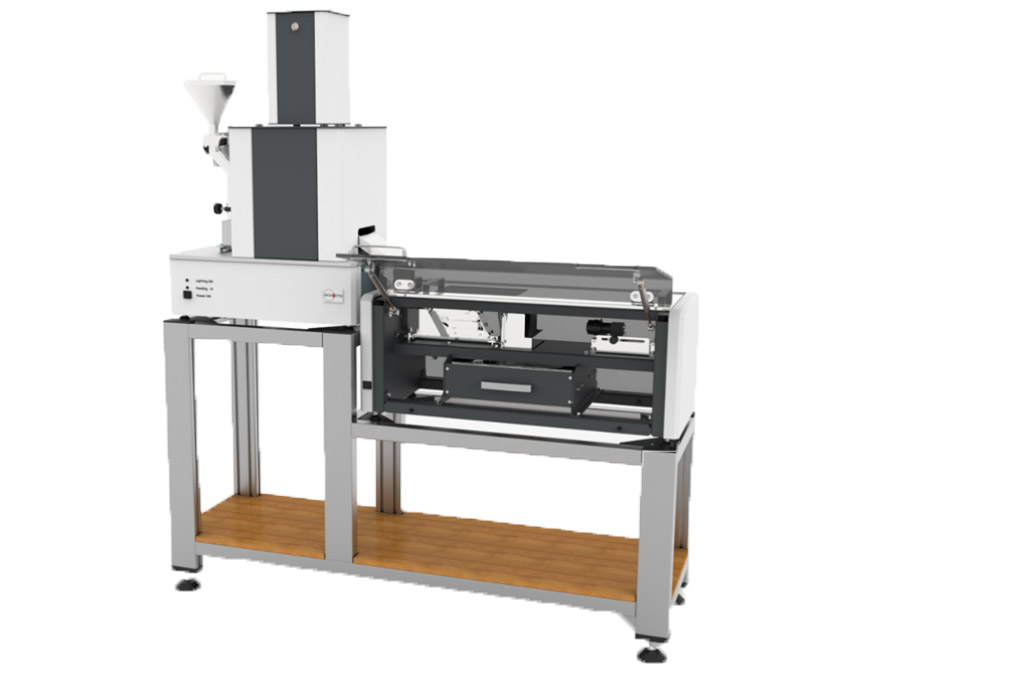 AmbiValue provides complete units to measure contamination and granulation simultaneously. The analyzer can be hooked up with the granulation sampler in the finishing section of a plastic resin production plant.
We provide complete integration of the Analyzer systems with process control.
The EyeTech™-Dry Pellet Size & Shape Distribution analyzer system is a top of the line analyzer system  to determine in real time the morphometry of granules.
The system uses a hopper to collect the samples on a vibration table where the granules are dispersed and prepared for a free fall. During the free fall a CMOS camera system catches all (morphometry)  details of the granules.
With software the Critical to Quality (CTQ) parameters are displayed to the operator. The user can define all sorts of criteria which are useful for the characterization of the granules for a specific application. The system allows to inspect an equivalent of 50 kg per hour with all granules captured. This means that a great deal of computer capacity is needed for such analysis.
The data is stored in databases and can be retrieved in an easy way. The user can define all sorts of recipes relevant for a quality control application. Infinite graphical possibilities are offered to characterize the quality of the granules.
The sophisticated software on the EyeTech™-Dry systems allows extensive inspection of Critical to Quality inspection of all possible matters related with the quality of the granulation production process.
Images
Additional image material.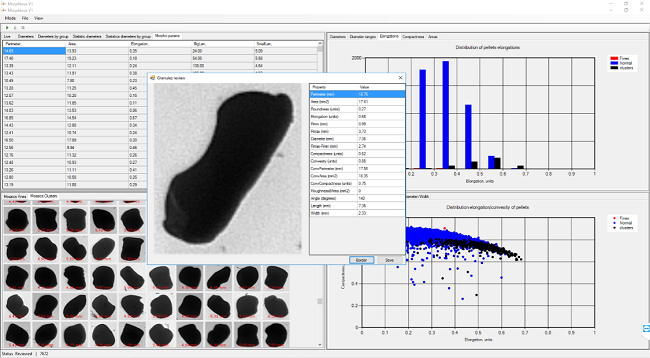 EyeTech-Dry software impression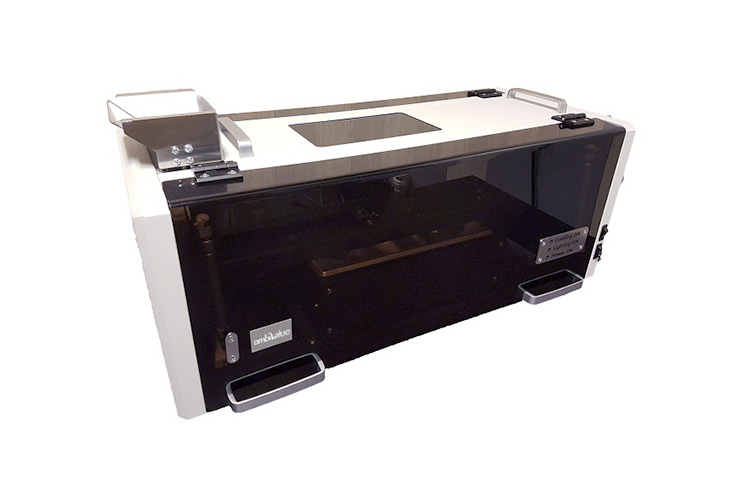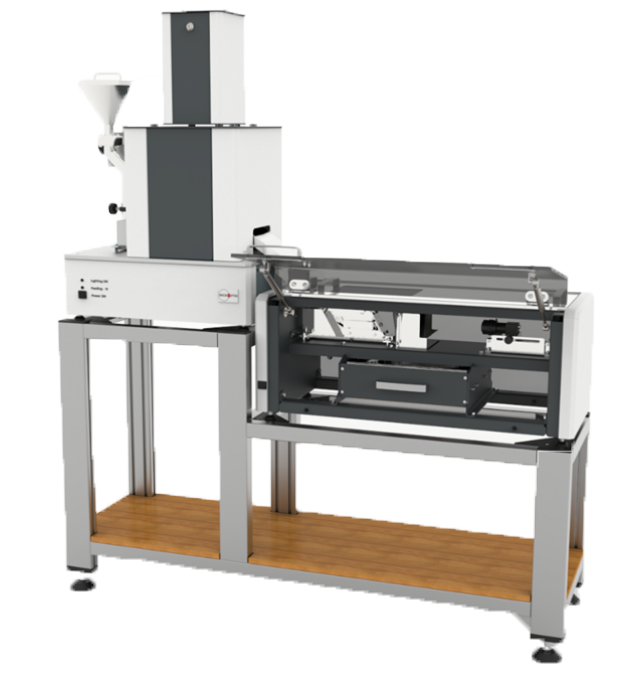 Full impression of EyeTech-Dry Contamination system