EyeTech™ Contamination
Capable of detecting all possible contamination in the pellets or powders
---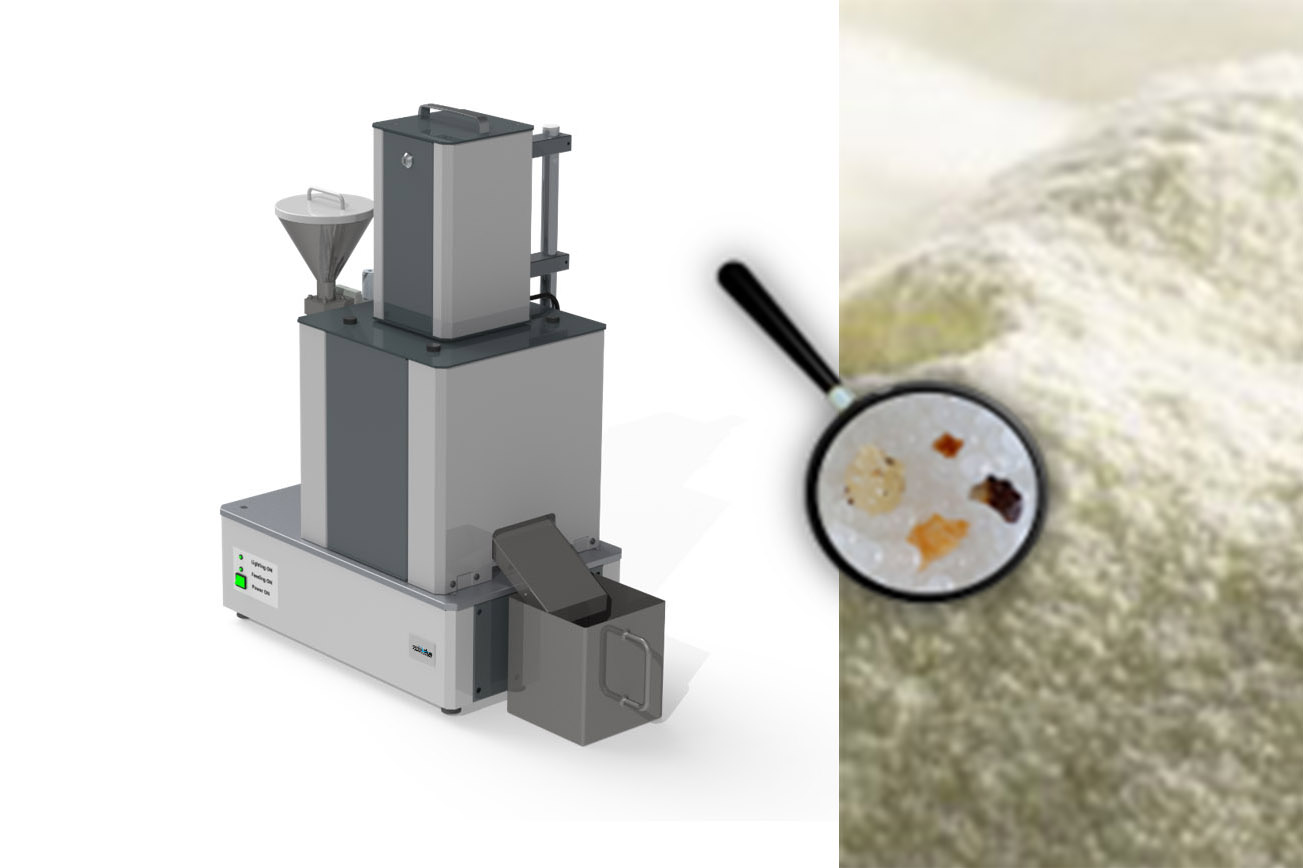 With state of the art machine vision technology implemented, this instrument is capable of detecting all possible contamination in the pellets or powders. Full detailed recipes of various types can be entered in the analyzer. Standard info such as operator, date, product, Lot number, quality limits, process interfacing and many more. The software shows the specific mosaics of the contaminant. Histograms of the contaminants are displayed in accordance with the client's specification.
Contamination analyzer for Powder & Granules This system enables impurities and foreign material to be analyzed in powders and granules. This top of a range system is equipped with high resolution USB 3 CMOS camera (1936x1216) pixels, full color analyzer, 161 f/s) allowing to view and document the results in a best quality. Its so easy to operate it that even non qualified personnel can provide a measurement!
EyeTech™ Contamination Powder & Granules Analyzer guarantees high throughput and is capable to inspect up to 1 kg of powders per hour and up to 12 Kg of pellets per hour. And what is extremely important, the instrument can be applied for inspecting materials on the production line using a so called bypass system. That means you can analyze granules during the production process thus efficiently increase the output quality.
The system can be extended to a full sorting system.